Live At The RC is now a Tennessee Music Pathways Music Venue! Check it out HERE
Live At The RC showcases national touring artists and hosts special events in a multi-purpose venue with with Meyer sound and complementary lighting that gives you a big city feel with hometown hospitality.
Live At The RC is part of The RC Entertainment and Event Center and is connected to two amazing experiences - Bistro At The Cow that features lunch and dinner service, catering and show concessions, and The Rustic Cow featuring hand-dipped Ice Cream creations and on site fresh baked goods and a coffee shop with speciality coffees, teas and frappes. 
Live At The RC is a one stop event spot right off of I-40 in downtown Newport, TN in the East Tennessee Smoky Mountains. 
Live At The RC is excited to present
Special Consensus
February 26 at 7 p.m.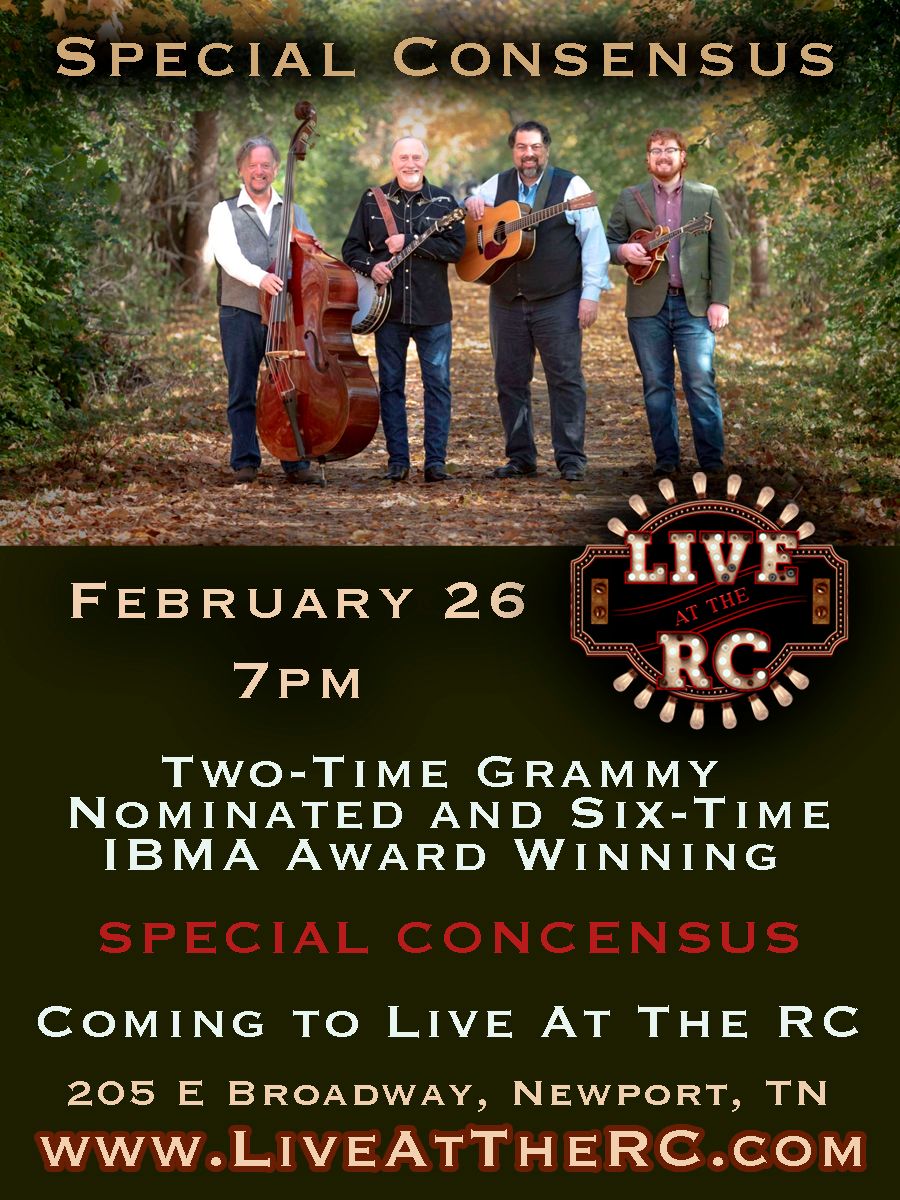 Live at the RC is thrilled to have Special Consensus, an 8-Time International Bluegrass Music Association winner and 2-Time Grammy nominee, in Newport, TN! 
$20 online for preferred seating
$20 at the door for general seating 
Special Consensus is led by Greg Cahill, banjo player and recipient of the Distinguished Achievement Award from the International Bluegrass Music Association (IBMA), and includes Greg Blake (guitar), Dan Eubanks (bass) and Michael Prewitt (mandolin). Special Consensus has received six awards from the IBMA and two Grammy nominations.
The Special Consensus is a bluegrass band that has achieved a contemporary sound in their four decades of performing, making their music a modern classic. They are four talented vocalists and instrumentalists who follow their creative desires without straying too far from their bluegrass roots.
"Rivers and Roads" (Compass Records) was nominated for the 2018 Best Bluegrass Album GRAMMY award and received 2018 IBMA awards for Album of the Year and Instrumental Recorded Performance of the Year ("Squirrel Hunters"). "Chicago Barn Dance" (Compass Records) 2020 celebrates the 45th band anniversary and the connection of country and bluegrass music to Chicago from the time of the WLS "National Barn Dance" - precursor to the Grand Ole Opry.
The title song "Chicago Barn Dance" received the 2020 IBMA Song of the Year Award. 
For more information and Tickets:
205 E. Broadway, Newport, TN 37821
1-800-943-1487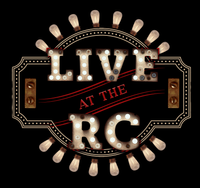 ©2022 SCA